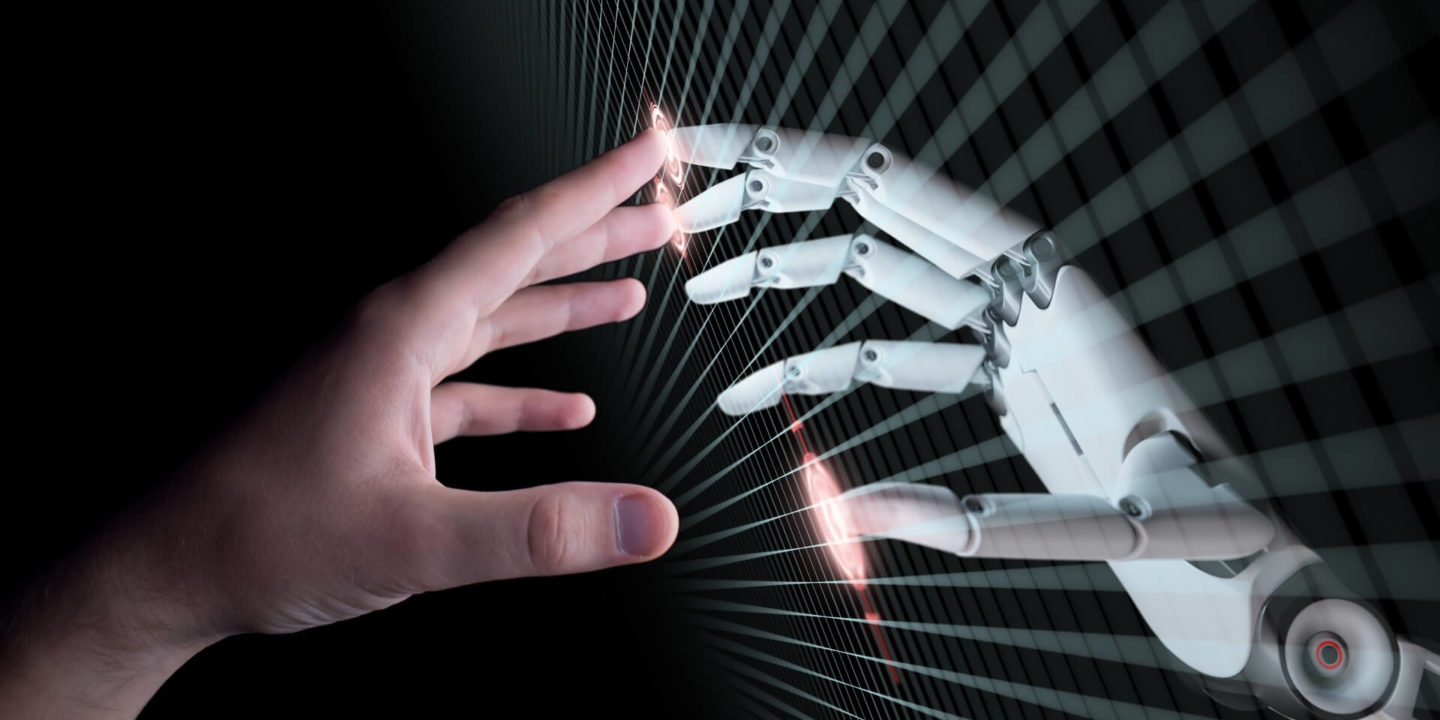 Companies are prime targets for cyber threat actors using stolen credentials or system vulnerabilities to carry out data breaches. Many cybercriminals specialize in leaking or selling sensitive information on the dark web or criminal forums for other malicious actors to exploit. Therefore, dark web monitoring should be an important part of your organization's cybersecurity strategy.
Dark web monitoring (one of the use cases within Digital Risk Protection) involves using tools (similar to search engines like Google) to scrape the dark web for leaked passwords, credentials, intellectual property, or sensitive information.
In this article, we'll explore the importance of dark web and criminal forum monitoring, including critical factors to consider when choosing a solution for your business. Finally, we'll provide a list of the top 10 dark web monitoring solutions available on the market today.
Why Is Dark Web Monitoring Important?
Credential theft, data leakages, and unauthorized access create business risks with brand reputation loss, regulatory penalties, litigation, business interruptions, loss of consumer faith, and mitigations. Following a phishing attack or exploit, critical data such as credentials can get leaked and used for credential stuffing, identity fraud, illegal access, and other attacks.
Dark web monitoring alerts you when credentials have been leaked, digital assets are compromised, and your information is leaked, pinpointing stolen data and the time exposed on the dark web, providing insights into threats that regular security tools cannot. These tools can provide security practitioners early warnings to prevent further exploitation of your confidential information and possible attacks. This is achieved with routine monitoring and swift remediation of exposed assets or identities.
By scraping information on the dark web and setting up dedicated monitoring rules against criminal forums or market places, businesses can discover if they are at risk for a major breach or are being targeted for a data breach by identifying threat actors and their attack vectors. Additionally, dark web monitoring tools can classify and profile threat sources, making threat mitigation faster.
What to Look for in a Dark Web Monitoring Solution
Dark web monitoring (or digital risk protection) solutions offer a number of benefits. They safeguard confidential information related to your customers, employees, company data, and intellectual property, and offer valuable insight into the methods used by your adversaries. This allows you to strengthen your defenses against future attacks and enhance your cybersecurity strategy in line with your organizational requirements. Additionally, these tools facilitate early detection of network breaches, allowing you to act promptly to mitigate potential damage.
That said, dark web monitoring tools tend to be costly and can also be demanding of other resources. For example, if you don't run your tool as a managed service, you may need to spend some time setting up and tuning the monitoring for maximum effect.
With these pros and cons in mind, what are the critical factors to keep in mind when picking your dark web monitoring solution?
Continuous Monitoring of Dark Web Sources
Scans the latest dark web and criminal underground sources for any mentions or exposure of sensitive information continuously.
Ensures that potential breaches or compromised data are detected and reported regularly.
Real-Time Content Analysis to Identify Risks
Deploys machine learning, pattern tracking and identification, anomaly detection, or other advanced technologies. These can be used to scan and analyze content like text and images for indicators of compromised data or other illegal activity.
Carries out analysis techniques or identity analytics and immediately alerts you when sensitive information or credentials are found on the dark web.
How the Solution Deploys into Your Security Stack
Fits seamlessly into your security stack.
Scales to handle the volume of data generated by continuous dark web monitoring.
Includes reporting and analytics features.
Is user friendly.
Automates workflows and integrates with existing security processes.
Cost of Using the Solution
The financial commitment required for your organization to implement and maintain the solution, including ongoing costs.
Possible return on investment (ROI) offered by the monitoring tool.
Top 10 Dark Web Monitoring Companies and Tools
(in alphabetical order by company)
In this section, we'll highlight various ENT and consumer-level dark web monitoring solutions available on the market, examining their value propositions, key differentiators, as well as their unique offerings and strengths.
Massachusetts | 1996 | www.identityguard.com
Aura's Identity Guard® Platinum is a premium identity theft protection service that combines advanced monitoring, alerts, and resolution services to help individuals protect their personal information and financial well-being.
Identity Guard® Platinum offers:
Extended protection to cover the user's family members.
Mobile app for easy access to monitoring alerts and identity protection tools on the go.
Key differentiator:
Social media monitoring.
Two-factor authentication for added protection.
Texas | 2011 | https://www.crowdstrike.com
CrowdStrike is a cybersecurity company that offers all-around protection from cyber threats, threat intelligence, and swift incident response services. CrowdStrike Falcon® Intelligence Recon identifies dark web threats and prevents threat actors from stealing identities, sensitive data, and destroying your organization's reputation.
Falcon Intelligence Recon offers:
Monitoring of latest posts on  dark web, criminal marketplaces, and forums.
Locating and investigation of fraudulent domain registrations used to deliver malicious content.
Prioritization of vulnerabilities and reinforcement of your threat surface based on latest exploit activity.
Key differentiator:
Real-time dark web monitoring that provides timely and accurate intelligence you can act on to prevent full data breach and protect your brand.
Impressive range of dark web visibility.
Ireland | 1996 | www.experian.com
Experian is a worldwide information services company that provides data analytics, credit reporting, and marketing services to help businesses and individuals make informed decisions and manage risk.
Dark Web Scan offers:
Thorough monitoring of the dark web.
Identification of vulnerabilities and implementation of proactive measures to prevent data breaches.
Enhanced fraud detection.
Key differentiator:
Early breach detection.
Coverage of a good range of dark web sources, including marketplaces, forums, and other illegal websites, ensuring a comprehensive monitoring approach.
Massachusetts | 2005 | www.identityforce.com
IdentityForce specializes in services that protect against identity theft and respond to data breaches for individuals, businesses, and government agencies.
UltraSecure+Credit offers:
Features to safeguard users against identity theft.
Credit, dark web, SSN, financial account, and public records monitoring.
Identity restoration.
Key differentiator:
Management of online privacy by monitoring and removing personal information from data broker websites.
Dedicated customer support.
Washington | 2003 | www.intelius.com
Intelius is a prominent provider of public records and people search services, offering individuals and businesses access to comprehensive background information and contact details.
Intelius Identity Protect offers:
Financial account monitoring.
Public records monitoring.
Identity restoration.
Key differentiator:
Customer support for assistance with identity theft issues and general inquiries.
User-friendly interface for seamless navigation and access key features.
Chicago, IL | 2009 | www.keepersecurity.com
Keeper is a cybersecurity company that offers advanced monitoring and alerting services to help organizations detect and mitigate data breaches and password-related risks.
BreachWatch offers:
Proactive breach detection.
Real-time alerting.
Password security and password management solutions.
Key differentiator:
Additional level of security, as it actively identifies possible data breaches.
Real-time alerts feature helps organizations respond quickly and mitigate potential risks.
California | 1987 | www.mcafee.com
McAfee is a global cybersecurity company providing comprehensive solutions to protect individuals and businesses from online threats and cyberattacks.
McAfee offers:
Credit freeze assistance to prevent unauthorized access to credit reports.
$1M identity theft coverage.
Licensed restoration experts.
Key differentiator:
Robust device protection.
Data removal feature to reduce personal data exposure.
NordVPN by Nord Security
Panama | 2012 | www.nordsecurity.com
Nord Security is a cybersecurity company that offers a range of privacy and security solutions, including VPN services, password managers, and antivirus software, all aimed at protecting individuals and businesses online.
NordVPN offers:
Private and secure internet browsing.
Advanced encryption service.
Cybersecurity features include malware detection, ad blocking, and online threat protection (phishing and DDoS attacks).
Key differentiator:
Reliable speed and performance.
NordVPN can connect to six devices on multiple platforms.
Arizona | 1982 | www.nortonlifelock.com
Norton LifeLock, owned by Gen Digital, is a leading cybersecurity company that offers identity theft protection and digital security solutions to individuals and businesses.
Norton LifeLock offers:
Robust security features, such as antivirus and malware protection, secure VPN, password manager, and safe browsing tools.
Credit monitoring and alerts.
Access to dedicated restoration specialists who provide personalized support and guidance in the case of identity theft.
Key differentiator:
Financial compensation for expenses incurred due to incidents of identity theft.
A comprehensive suite of features to protect against identity theft.
Framingham, MA | 2019 | www.sontiq.com
Sontiq is a company that offers identity theft protection and data breach solutions, providing comprehensive services to individuals, businesses, and government entities.
CyberScout Dark Web Monitoring offers:
Data privacy compliance.
Enhanced fraud detection.
Customizable alerts and notifications.
Key differentiator:
Guidance in the case of a data breach or identity theft.
Protection against identity theft by monitoring personal information on the dark web and providing alerts.
Conclusion
With the ever-increasing sophistication of cyber threats, dark web monitoring has become essential for organizations to safeguard confidential information and protect against potential breaches.
In this article, we highlighted the top 10 dark web monitoring solutions currently available, each with unique features and benefits. Consider which solution best suits your organization regarding cost, user-friendliness, and scope of monitoring.